Bruce Jaeger Technical Services
5500 80th Avenue North • Brooklyn Park, MN 55443
(763) 560-7663

Home | Customer's Pages | Bruce's Scrapbook
This is just a lot of personal stuff that is sure to be of interest to researchers around the world. Check out the "Music," Sports Cars" and "Magazine Articles."
C.J. Anderson on Bruce Jaeger Bruce Jaeger on C.J. Anderson

C.J. Anderson's "Pre-Arranged" Obituary of Bruce Jaeger
(as long as he's not also pre-arranging its timeliness...!)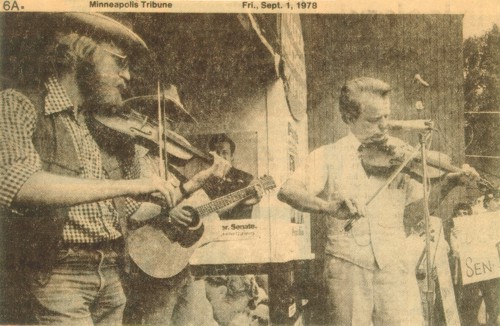 That's me (left) fiddling with Sen. Robert Bird (D-WV), 1978.